Not many things are more satisfying and comforting as a warm baked potato. This Twice Baked Potato Casserole is all the feeling of home you need and easy enough to share…if you choose to.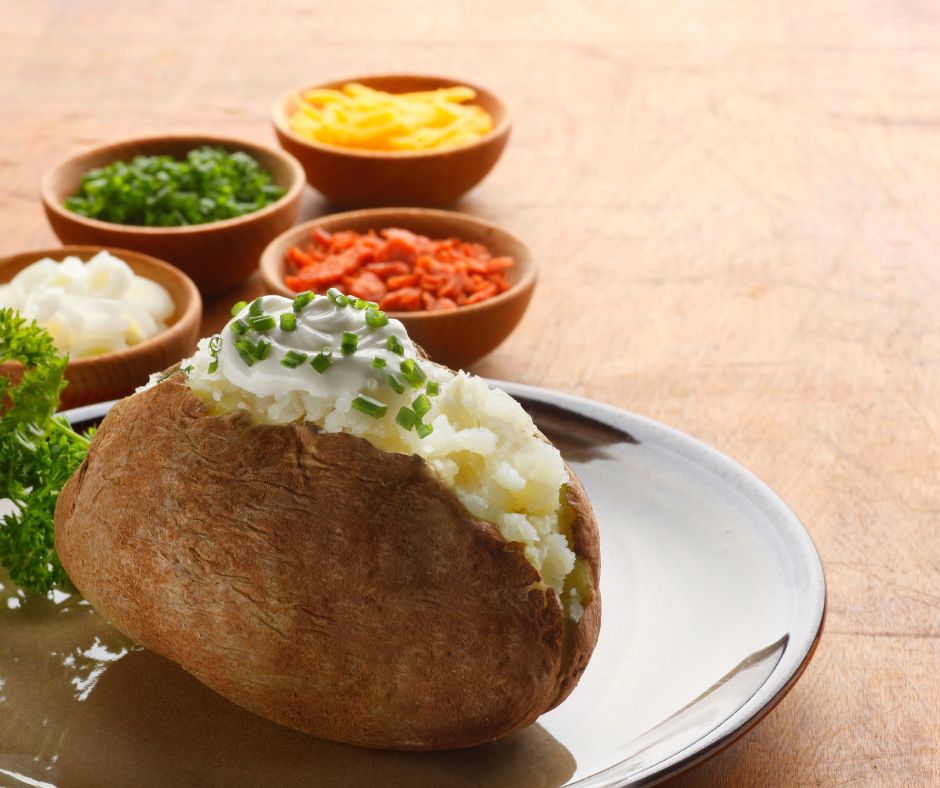 INGREDIENTS
6 medium baked potatoes or boiled potatoes (see below)
¼ cup butter
4 oz cream cheese softened
⅔ cup sour cream
½ cup milk or cream (add more or less to taste)
½ teaspoon garlic powder
1 tablespoon fresh parsley chopped
2 cups cheddar cheese shredded
2 green onions thinly sliced
10 slices bacon cooked & crumbled
salt & pepper to taste
TOPPINGS
1 green onion sliced
2 slices bacon cooked & crumbled
½ cup cheddar cheese
DIRECTIONS
Preheat oven to 375°F.
Mash warm baked potatoes or boiled potatoes with a potato masher. Add butter, cream cheese, and sour cream. Mash while adding milk/cream a little at a time until it reaches a creamy consistency.
Stir in remaining ingredients (except toppings) and spread into a 2-quart casserole dish.
Sprinkle with toppings and bake for 25-30 minutes or until cheese is melted and potatoes are hot.
Credit: Spendwithpennies
The most important ingredient in any recipe is the freshest produce; City Wide Produce can help you with that.