This layered salad is a mix of colourful ingredients and so delicious you will want to eat it every day! A fresh, vibrant summer salad makes a great meal or light lunch.
ingredients
7 cups (1.75 L) torn romaine lettuce (You can substitute with spinach, arugula, or any other leafy greens)
3 cups (750 mL) cubed cooked chicken (or turkey)
1 cup (250 mL) crumbled Gorgonzola cheese
1 cup (250 mL) pecan halves
1 quart (1 L) fresh strawberries, quartered (3 cups/750 mL)
1/3 cup (75 mL) olive or vegetable oil
2 tbsp (30 mL) sugar
1/2 tsp (2 mL) salt
3 tbsp (45 mL) red wine vinegar
1 tsp (5 mL) Dijon mustard
1 clove garlic, finely chopped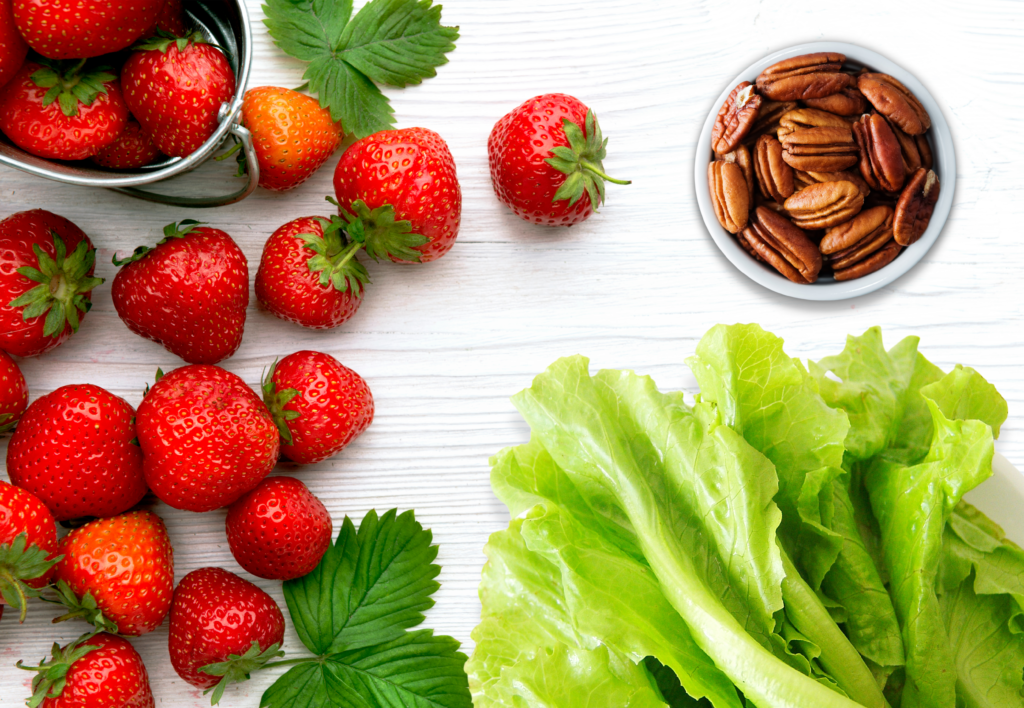 directions
In a deep 3-quart salad bowl, place half of the lettuce—layer with chicken, cheese, pecan halves, remaining lettuce, and strawberries.
In a small bowl or glass measuring cup, mix dressing ingredients with a wire whisk until well blended. Just before serving, pour dressing over the salad.
Credit: https://www.lifemadedelicious.ca/recipes/summer-layered-chicken-salad/5c358e94-3660-4f15-98eb-8a80d10db564
The most essential ingredient in any recipe is the freshest produce, City Wide Produce can help you with that