We are excited to announce the launch of our brand new City Wide Produce site!
At City Wide Produce, when you grow, we grow. We are always striving to give our clients excellent service experiences through friendly communication, prompt deliveries and the highest quality produce in North America. We are grateful that business has been growing for our team, and that we are able to announce our newly designed and fully dynamic website as another way to give our current and prospective clients a wonderful produce experience with City Wide Produce.
Our new website has many features that we know our clients will enjoy. Keep reading below to learn more about City Wide Produce's latest online developments!
A Re-Imagined Look For City Wide Produce
The first thing you'll notice as you visit our website is the new look! Part of our mandate is offering the freshest produce possible and we wanted a website that reflects this. We incorporated new photography of our excellent products on the homepage and throughout the site, and included photos of our team, our warehouse and our fleet of trucks to help clients get to know us better. We love the new, personal look that our website has.
Branding and photography aren't the only things that have changed! We've also streamlined important information about our produce for buyers to read and engage with. We created a new 'Our Produce' page with an individual produce product section to feature all the crucial information you want to know about each of our fruits, vegetables and herbs. As you click through each individual item, you'll be able to read about the types and varieties we carry, storage life, availability and other helpful produce facts.
A Dynamic and Engaging 'About Us' Page
Have you ever wondered how City Wide Produce began? We took the opportunity to really flesh out our origin story on our new website! The 'About Us' page features a detailed timeline talking about owners Gopal and Fazleen and their journey of opening up a local grocery store on Fraser St. in Vancouver and how this led them into the produce wholesale industry, starting City Wide Produce.
Also featured on the page is a special 'Meet the Team' section, where you can read interesting facts about our amazing and dedicated team. We are so proud to have a team that is built from people who love produce and truly care about providing excellent customer service to all of our clients. Our team feels like a family and so we wanted to give our clients a way to get to know us as individuals!
As you scroll through the different members of our team, you'll be able to read about how long each member has been a part of the City Wide Produce family, what their favourite part of the job is and even their favourite fruit or vegetable with delicious recipe suggestions!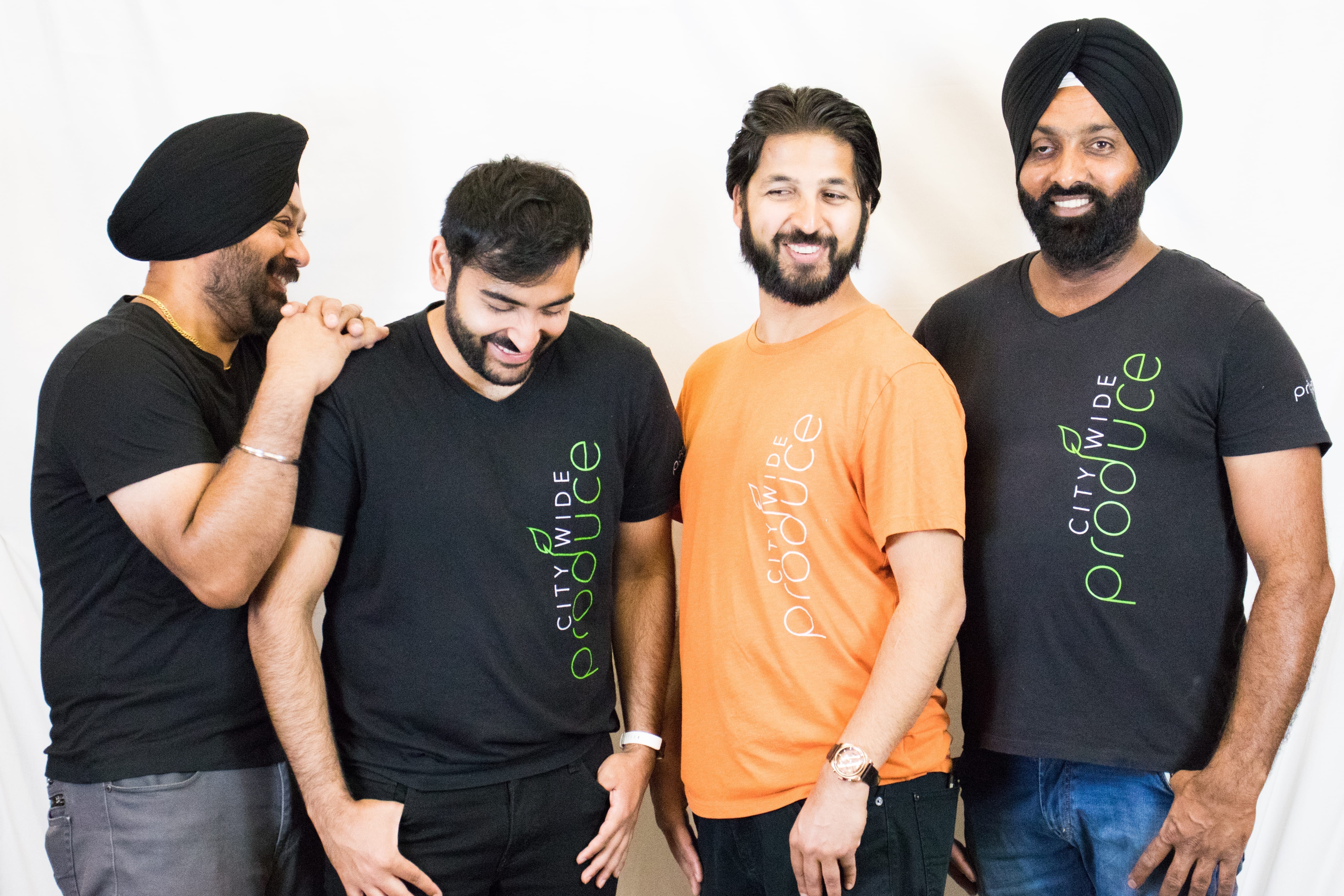 Interactive Communication and Information Options
Sometimes, as you're browsing through a website, you want to be able to get in touch with the company right away. We know how important timely communication is to our clients and that's why we prioritized several convenient communication options for new and current clients right on our website!
The most immediate messaging system that has been added to the website is our integrated Whatsapp chat option. Clients can message with us right on the website to ask us any questions they may have about our produce or delivery options.
For prospective clients, we have thorough information on both our 'Buyers' and 'Growers' page to help them get to know the high level of service we provide to diverse produce industries including retail, food service processors, and wholesalers across Western Canada. Potential clients can also fill out their information on our integrated contact form, where we can get to know their specific produce needs and reach out accordingly.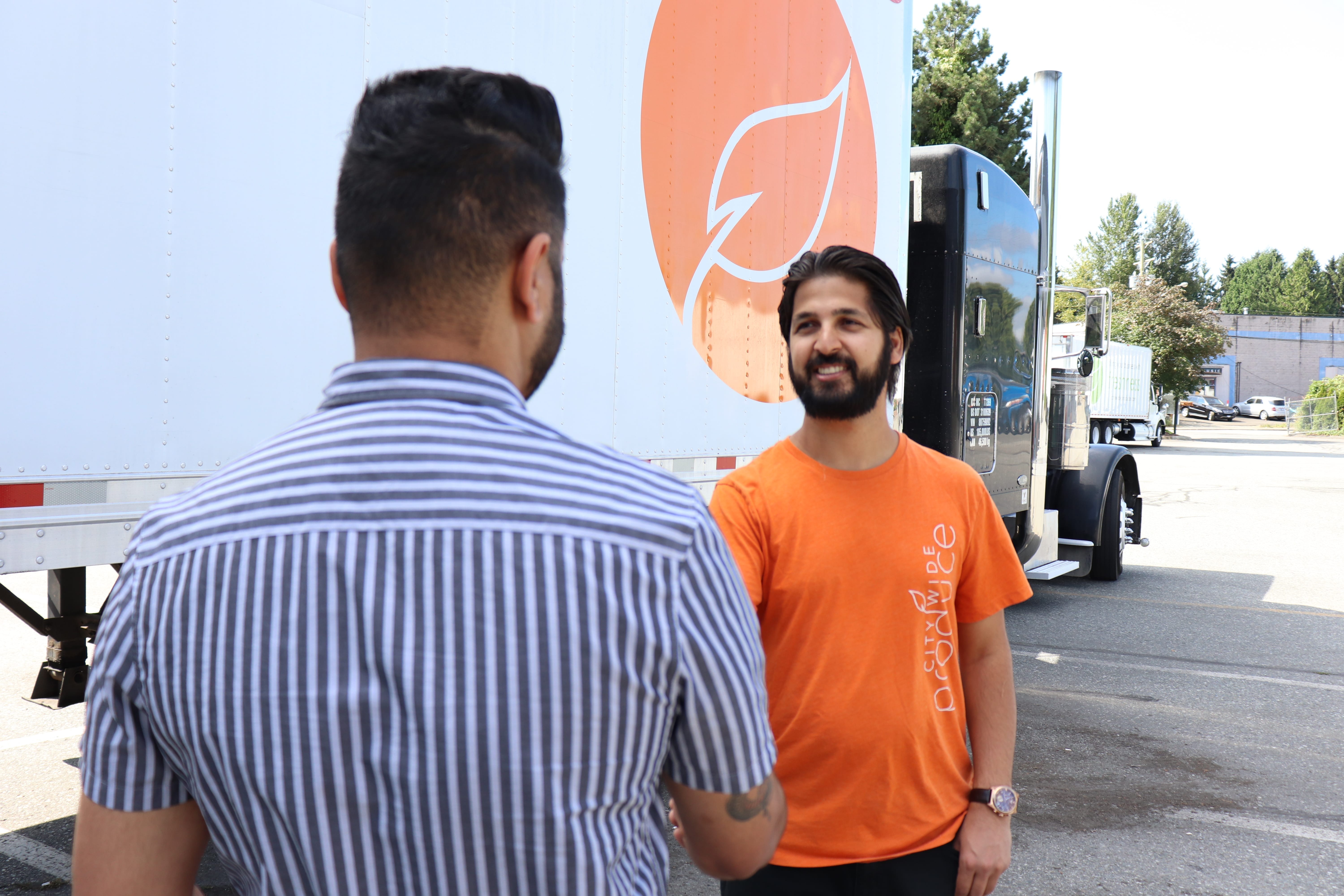 Check Out Our New City Wide Produce Website!
We invite you to take a look at our website! Watch out for the vegetable puns and read up on some helpful frequently asked questions while you browse our assortment of delicious products and read all about how City Wide Produce is here to partner with you for all your produce needs! www.citywideproduce.com