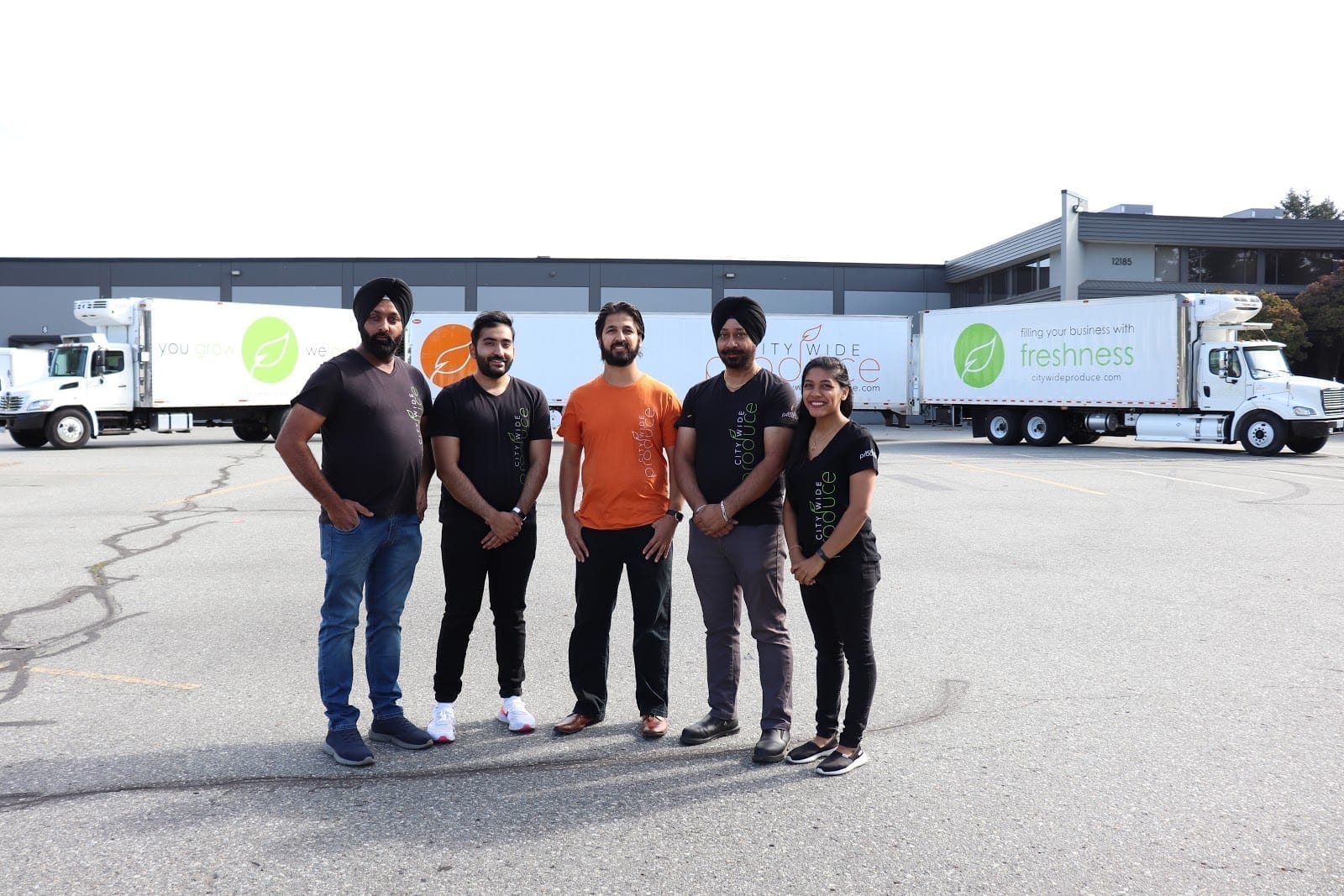 Who We Are in the Produce Industry
With over ten years in the industry, City Wide Produce is an experienced produce wholesaler and distributor located in Surrey, BC. We proudly partner with businesses across Western Canada, including across British Columbia, Alberta and Manitoba, supplying them with the freshest, most delicious produce from certified growers across North America. We specialize in providing produce for food processing services, food retail and to other produce wholesale partners.
At City Wide Produce, we value our clients and invest in those relationships! Each member of our expert team enjoys engaging and fostering positive client relationships. We understand how fast paced this industry is, and how quickly things can change. We make sure to listen and engage with our clients so we can keep serving you better. Excellent customer service is something we promise to all businesses we partner with, and we love making your shipping experience easy and stress-free. We're setting a fresher benchmark in the produce wholesale industry.

Our Produce Facilities and Certifications
Part of the City Wide Produce mandate is delivering a high quality product, every time. We know how important it is that you receive your order on time and as fresh as possible, so we have grown our business to accommodate that need!


Our Facility and Warehouse
Our City Wide Produce facility and warehouse is located in Surrey, B.C. We are equipped with a full growing warehouse that houses two Ke2 temperature controlled coolers and an area dedicated to root crops. Our facility has designated areas to safely store all our vegetables, fruits and herbs until they are ready to be shipped to you, which ensures a fresh, excellent quality product upon delivery. We are always expanding to best serve our clients' produce needs. When you grow, we grow!
Our Trucks
When we say we carry fresh produce, we mean it! To best maintain the quality of our produce when shipping and storing, we have a fleet of top quality trucks to transport your order. Many of our trucks come equipped with a top-of-the-line refrigeration unit, to ensure a fresh delivery, every time.
Our Certifications
We are proudly Canada GAP certified! We take food safety seriously and worked diligently to earn our Canada GAP Certification – a representation of our commitment to providing you with produce that is safe, fresh and of the highest quality.


What is the Canada GAP Certification?
Certification is the term used by Canada GAP to describe the determination by a qualified authority that the supplier meets the standard and that its food safety program is being utilized consistently. This involves having an auditor from the Certification Body visit our facility, review the food safety manual(s) and related records, interview our staff, and assess the company's conformance to the Canada GAP Audit Checklist. Those who pass the audit are certified to the program.
Certification indicates that we have a system of procedures to minimize the risk of contamination to products. This audit essentially gathers evidence to attest to the ongoing maintenance of the food safety system.
With this certification, you can trust that we value your safety and will handle your produce order and shipment with the utmost care and attention to detail.
Our Promise to Fill Your Business with Freshness
At City Wide Produce, we are committed to providing you with the best service and freshest product in the produce industry! We value you as a client, which means we value your needs, your time and your trust in us. Being our client means you are a part of the City Wide Produce team. We enjoy meeting and exceeding your expectations of quality and delivery time, but we also love getting to know you as part of our team.
We are here to support you during the changes and fluctuations of the produce industry, connect with you to discuss new products and services we're offering or brighten your day with a funny vegetable joke included on your order invoice. Reach out to us at any time! We're proud to keep growing with you. www.citywideproduce.com